PhilExpo22 is an open participatory process, its purpose is to bring together institutions, associations, individuals and cultural circles in view of the organization of "philExpo22 - a week of philosophy in Switzerland", which will take place in May 2022, from Friday 6 to Sunday 15. The members of its support network, the members of associations, institutions and reading and discussion circles interested in participating, the users of philosophie.ch as well as all those interested in the project can (or rather, are warmly invited to) intervene at any time during the organization with proposals, ideas, suggestions, but also comments and critical points.
Want to know more?
Have a look at the presentation dossier (DE /FR)
Important moments: philosophie.ch has been refining the project since 2019. In 2020, several workshops were held to refine the contours of the project. The concrete organization of philExpo22 was finally ratified at a kick-off meeting held on March 28, 2021. The meeting also launched the development phase. The title, theme, and subtitle in the three national languages are the result of the discussions and deliberations that took place at these meetings. The role of philosophie.ch in the project framework has also been approved during the meetings. The association and the philExpo22 project team are grateful for the trust accorded to them by the supporting nework.


Documentation: consult the reports of the meetings:
Electronic Survey Results, June-August 2020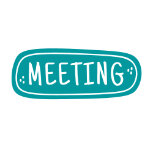 Regional network meetings:
Lokale Koordinierungssitzungen/ Réunions des coordinations locales/ Riunioni locali di coordinamento
Septembre/Octobre 2021 - September/Oktober 2021 - Settembre/ottobre 2021
Sitzung : Basel > 27.09.21
Sitzung : Bern > 15.10.21
Sitzung: Zürich > 11.10.21
Réunion : Genève > 20/10/21
Réunion : Fribourg > 19/10/21
Riunione : Lugano > 07/11/21
If you were part of the coordination groups, or for the purpose of scientific or journalistic documentation, you can request the minutes of the meetings writing to info@philosophie.ch
General network meeting (last before the festival)
Mittwoch, 2. März 2022, 19:00
Generalversammlung des Netzwerks
- online
Wenn Sie an einer Initiative im Rahmen der philExpo22 mitwirken und keine Einladung erhalten haben, bitten wir um Entschuldigung. Kontaktieren Sie bitte jetzt die KoordinatorInnen in Ihrer Region!
Mercredi 2 mars 2022, 19h00
Assemblée générale du réseau
- en ligne
Si vous préparez une initiative dans le cadre de philExpo22 et vous n'avez pas reçu d'invitation, nous nous excusons, veuillez contacter le coordinateur·ice de votre région dès maintenant!
Mercoledì 2 Marzo 2022, ore 19:00
Riunione generale del network
- online
Se collabori ad un'iniziativa nel quadro di philExpo22 e non hai ricevuto l'invito, ci scusiamo, contatta subito la coordinatrice o il coordinatore della tua regione!
If you were part of the philExpo22 network, or for scientific or journalistic documentation purposes, you can request the video recording of the general meeting to info@philosophie.ch