The aim of this workshop/happening/performance/concert/reading/get-together is to explore, and if possible, deepen, the relation between philosophy and music: connections, similarities, differences, possible collaborations, ideas for such...
Fork Burke's Testimonial
There Are No Words
To witness place
the vineyard unfolds and instantly Nourishes - Every person
That entered seem to step into a realm of deep appreciation -
Expanded Meaning and Function - Ways of being Home
Such abundance reaching out to serve community and artists is vital
And the layers of being there made the vineyard audience itself - all performances as offerings - I had the desire to follow how a certain merging is constant and has
No language - at first - the merging that becomes language - To have these
Three performances rise out of that vibration created something quite wonderful
And cohesive - Everyone who arrived experienced being nourished by all the
energy that goes into caring for place - I know I will keep this with me - this merging of hands and land
Deep Appreciation
Fork Burke
---
Alison Koehler's Testimonial
Swiss summer lake
from high
Fork's artemisia and
a garden that looks down onto tree tops
unbuckled shoes and shaved courgette salad pine feathers in vinegar sensory listing, pink dijon yellow
feeling fleshed, delicate dragging glass-heavy bags through rain
or lavender
to taste the whipped butter, to take different initiative quiet allows soft fading of need, of
the photos of radishes are the most beautiful a finale means
eating bubbles - it was good the ones who saw dug
it was a moment, it
was the yellow and green crescent of glass up high forest walking, forest pause we will make glass cut-ups we will lick the
transparency
and one more meal
in the secret the magic the stories of wildflowers, that's us
---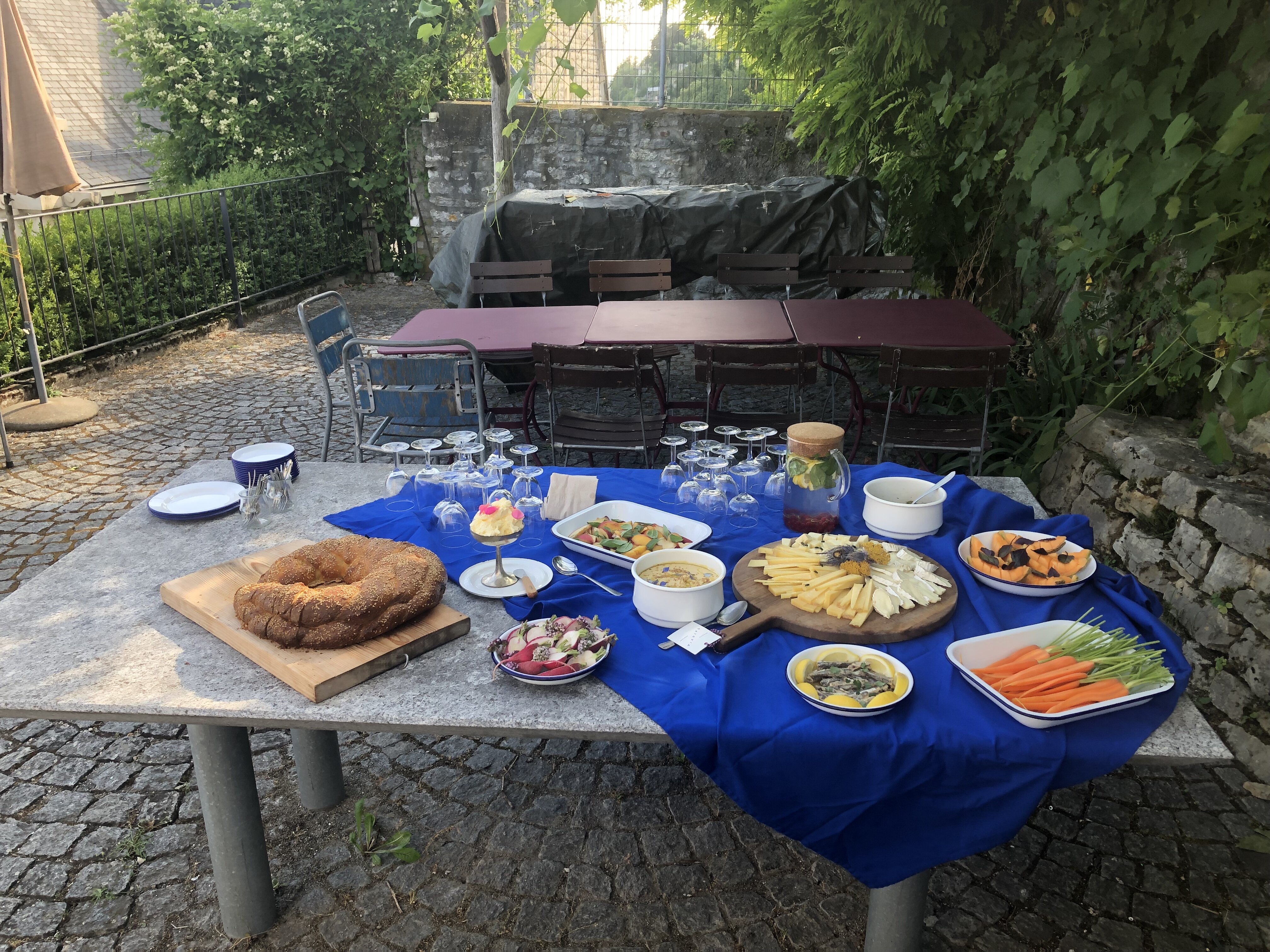 The happening started with a delicious apéro.
Fork Burke reading poetry.